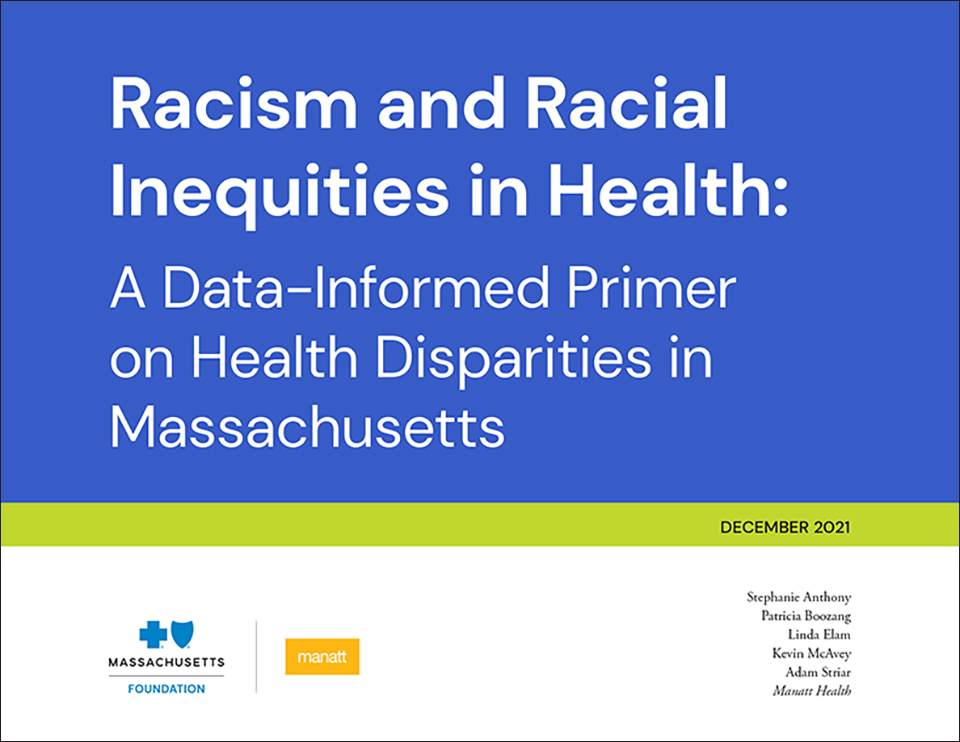 This primer serves as a foundational resource to broaden the collective understanding of racial and ethnic health inequities and disparities in the Commonwealth as part of our new focus area of Structural Racism and Racial Inequities in Health. The primer is intended to support discussion about how our health care system and other systems that impact health enhance or undermine health, and to facilitate the development of solutions to strengthen those systems to serve all Massachusetts residents.
The primer presents a data-informed reflection of the racial and ethnic health inequities and disparities Massachusetts residents confront today. It offers a basis for further discussion and action, including to evolve and improve the data resources that shed light on racism and racial inequities in Massachusetts' social and health care systems. The Foundation's work in this focus area will aim to identify and elevate health care policies and practices that will advance health equity and reduce health disparities in the Commonwealth.
To the extent possible in the confines of a data-focused report, the primer acknowledges critical context about the historical and structural contributors to the racial and ethnic health inequities and disparities that exist today. Data limitations and gaps are noted throughout, identifying where new or improved data is needed to provide a comprehensive, cohesive, and actionable set of data to support the Commonwealth's health equity goals.