Our work in 2017 continued to demonstrate an unwavering commitment to coverage and care for Massachusetts residents, while pursuing policy and system delivery solutions to behavioral health access and social factors affecting health.
Skip to:
Message
Areas of Focus
Grantmaking
Policy & Research
Convenings
Programs
Financials
Board List
---
Message From the President & Chairman

We are pleased to share with you our 2017 Annual Report following a year that demanded steady attention to the federal landscape and allowed us to continue to contribute to the understanding of statewide programs and policies.
We were proud to release a groundbreaking analysis of the Community Support Program for People Experiencing Chronic Homelessness (CSPECH), which quantifiably demonstrated the return on investment that this innovative program delivers. We issued timely briefs on the impact of proposed federal action or inaction—such as caps on state Medicaid funding, the American Health Care Act, and Children's Health Insurance Program (CHIP) reauthorization—that equipped Massachusetts leaders to advocate and respond.
We deepened our connections to stakeholders in mental health and substance use and advanced our related policy and research agenda on the behavioral health system. Our 2017 investments in social equity and health focused on supporting new partners with the tools they need to address housing and food insecurity. 
As we dive into the issues of 2018, we promise to keep you informed and prepared for the important challenges and opportunities that are inevitable in this time of uncertainty and rapid innovation. We hope you will join us in ensuring the preservation of our hard fought gains in coverage, testing promising models that enhance access to behavioral health services, and identifying new ways of successfully working across sectors to address the social determinants of health. 
Sincerely,
---
2017 Areas of Focus
Everyone should have access to quality, affordable health care. Insurance coverage is necessary, but not sufficient to guarantee adequate access or improved health. We must ensure that people have a basic understanding of how to use and keep their coverage so they can access the full array of services they need, especially treatment for mental health and substance use disorders. And, we need to continue to promote the idea that factors beyond medical care, including the availability of quality food and housing, are important to overall health.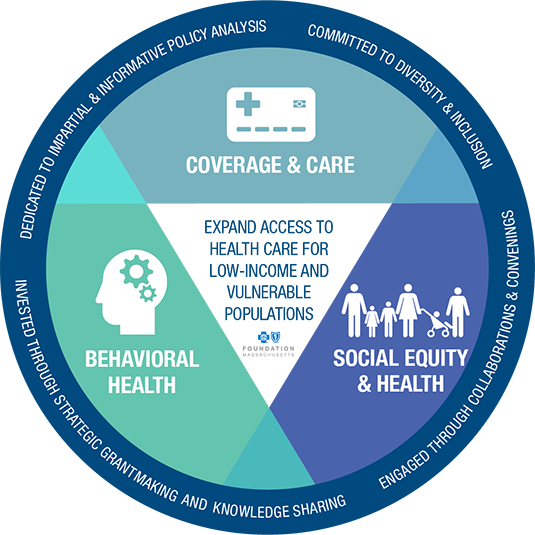 View our 2017-2020 Strategic Areas of Focus »
 
---
Grantmaking

We organize our funding priorities into defined programs that are closely tied to our mission and areas of focus.
We fund programs and projects that promote sustainable improvements in health care access for low-income and vulnerable people. Through our grantmaking, we also identify trends that inform our policy work and bring to scale best practices and lessons learned. Current funding priorities include integrating behavioral health care and primary care, connecting low-income consumers with coverage and care, strengthening advocacy for health access, and examining the impact that social service spending can have on health outcomes and costs.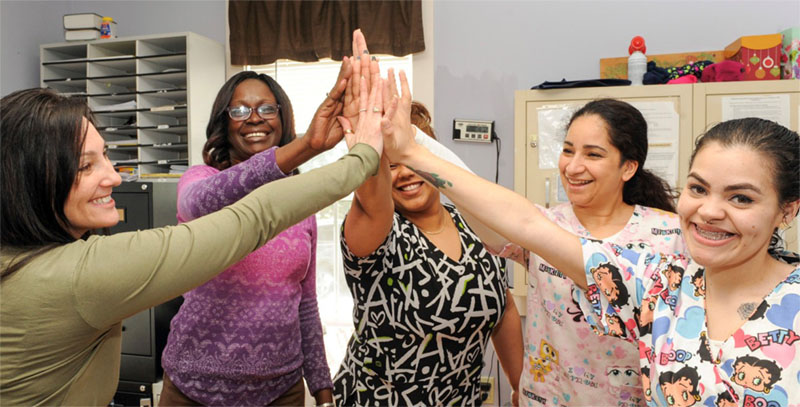 Vinfen is a grantee under the Fostering Effective Integration of Behavioral Health and Primary Care grant area.
---
Policy & Research
The focus of our policy and research projects is the development of effective policy solutions through impartial and timely research and analysis.
Our work centers on access and affordability as well as how barriers to care–whether regulatory, financial, or other – seriously impact people's health outcomes, especially among low-income and vulnerable populations. Working with nationally recognized researchers and academics, we focus on projects that identify effective solutions to local and national health care issues. Our publications are widely regarded as key resources for policymakers and those interested in Massachusetts health care issues.
---
Convenings

We bring awareness of important health care issues to people across the Commonwealth through collaborations, convenings, media, and publications.
We are proud of our ongoing role as an impartial convener of thoughtful public discussion. The Foundation team is widely recognized for their expertise in many aspects of health care and are often called upon to serve on committees and task forces around the state. Foundation-sponsored conferences assemble stakeholders from government, advocacy, academia, and the provider community to discuss timely health care issues. Much of our work is covered by local and industry media and we also proactively seek opportunities to make health care policy more accessible through guest columns and presentations.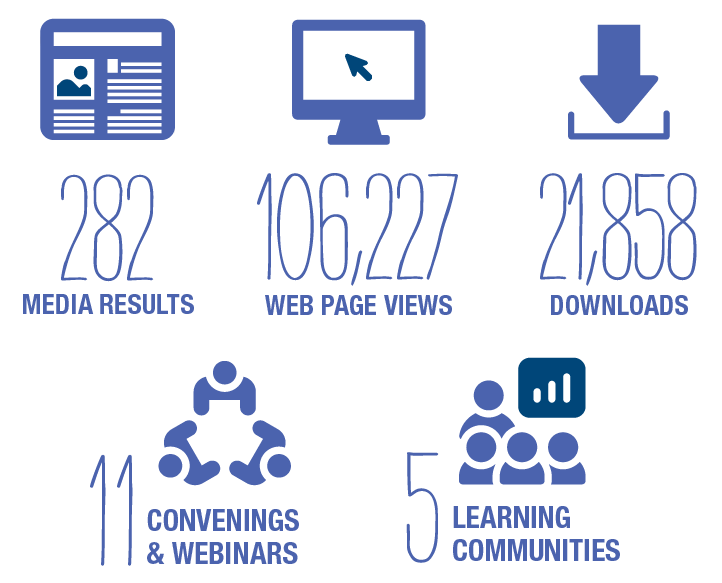 ---
Programs
The Foundation runs three programs directly related to our mission of expanding access to health care.
The Massachusetts Medicaid Policy Institute produces independent, nonpartisan research and analysis about MassHealth, expanding understanding of this important coverage program and broadening the dialogue about ways to improve its effectiveness. The Massachusetts Institute for Community Health Leadership develops and nurtures emerging health care leaders. The Health Coverage Fellowship expands the capacity of the media to cover issues related to health reform and access to care.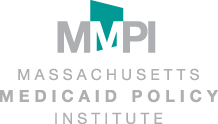 The Massachusetts Medicaid Policy Institute (MMPI) is a full-time policy program of the Foundation, devoted to broadening the understanding of the Massachusetts Medicaid program, MassHealth. MMPI promotes the discussion of effective policy solutions through educational materials and in-depth policy papers, and hosting convenings and webinars attracting a wide range of stakeholders.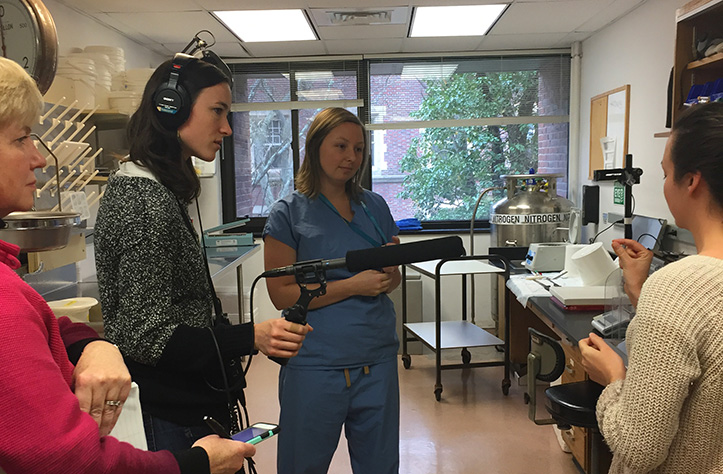 Journalists in the 2017 Health Coverage Fellowship hear from researchers at the McLean Hospital Brain Bank.
---
Financials
Download 2017 Financials PDF →
---
Board List
---
Join us in continuing to sustain progress in 2018.


The Brookline Community Mental Health Center is a grantee under the Fostering Effective Integration of Behavioral Health and Primary Care grant area.